Services
The Schulmeyer Animal Hospital, conveniently located in Perry Hall, MD, is a full service animal hospital. Should your dog or cat become injured, ill or require any surgery, our hospital is always ready to help you.
We provide inpatient and outpatient care every day of the week except Sunday and major holidays. All examinations are scheduled by appointment. This allows us enough time to examine your pet and answer your questions. It also prevents a long wait in the reception area for you. We welcome new patients. We will always make room for your friends and referrals. Please call 410-256-PAWS (7297) to schedule an appointment.
Some services we offer: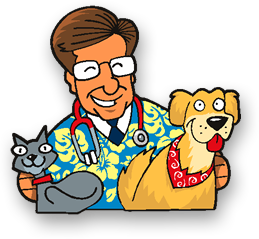 Diagnostic and Therapeutic Services
Surgical Services
Anesthesia Services
Radiology Services
Electrocardiography Services
Laboratory Services
Puppy and Kitten Health Programs
Preventative Health Care Programs:
Examinations
Vaccinations
Dental Services
Parasite Control
Nutritional Counseling
Geriatric Health Care Programs
Individualized Flea and Tick Control Programs
Dietary Counseling
Bathing (Therapeutic only)
Emergency Care
When we are not here we refer clients to the following Emergency Hospitals:
Pet ER - 410-252-8387; 1209 Cromwell Bridge Road, Towson, MD 21286. Click HERE to be directed to their website.
Animal Emergency Hospital - 410-420-PAWS (7297); 807 Belair Road, Bel Air, MD 21014. Click HERE to be directed to their website.
In addition to the services we provide, the Schulmeyer Animal Hospital works very closely with specialists in all fields of veterinary medicine. If your pet needs specialized diagnostics or care we can refer them to specialists in the fields of dermatology, surgery, internal medicine, neurology, dentistry, ophthalmology and cardiology.